Offroad driving course
Duration: 3 - 5 days, customizable
Location: Northern Italy
Cost: on inquiry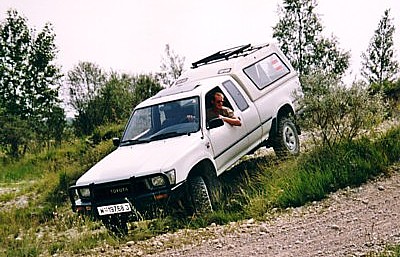 You are owner of an offroad vehicle and want to use it in real terrain? But you didnot make the first step? Here you have the possibility to do your first steps in offroading with a professional instructor. During an organized course you will be introduced to the skills of offroading. You can only learn driving offroad by doing it.
A military trained driver will teach you the necessary skills in offroading abroad the roads. Learn how to use your vehicle in the right manner. The level of difficulty is determined by you. Saftey for you and your vehicle is the first rule. Topics like recovery, orientation and navigation, planning of trails, choosing the right camp place are basic issues of this course. Special wishes can be implemented in this course.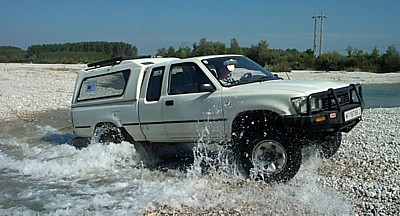 The duration of the trail is about 3 to 5 days. The nights will be spent in open air in small camps. The possibility to sleep in a motel is available for those who want more comfort. This course is completely customizable to fit your wishes and requirements. Contact me for further information and for costs and dates.
Any questions? Just send us a short email.